22 JAN 22
BODYTALKTHE TEMPLE OF ESSENCE
[ BODY TALK SERIES ED. 01 ]

I am hosting a deep dive kundalini sequence on body image & self–love to surrender into wholeness.
Moving with sound through a soft meadow of transition to develop courage. Breathing to change your belief system,
strengthen your heart and allow yourself to rediscover and arrive in the temple of essence–your body.
"Falling in love with your body is the most beautiful revolutionary act."
SAT
22/01/22
4PM

REGISTER
HERE

03 NOV 2021
FLOWERING
I have the honor to be part of the current issue of
pétala
—
a print magazine that revolves around various intriguing interpretations of the floral.
Find some of my work among many other inspiring individuals, images & words.
HERE
01 OCT 2021
INNER ILLUMINATION

Find some of my work w/
ANEKDOTBOUTIQUE.COM
"Your burning desires, your ageing body, your shadows and fears. Let it all play out, and just observe. Remember that it's just life, living through you. And whenever, wherever your mind wanders, whatever you wonder, always return to the luminous, the fiery, your inner divine. This lingerie and swimwear series is for you to own your greatness."
INNER ILLUMINATION
03 AUG 2021
RAW GLASSWARE

for and w/
STUDIO MILENA KLING
12 SEP 2021
SUGARLISTS

A PLAYLIST
I AM HOME
PLAY
11 JULY 2021
[ 2016 – 2020 ]
01 JULY 2021
MAHAKALA RETREATS
I SHOOTED SOME PICTURES w/
MAHAKALA RETREATS
23 JUNE 2021
SUGARLISTS
A PLAYLIST
THE GLORY IS
IN YOU
PLAY
21 JUNE 2021
GLORY IS IN YOU
I love working with other women. I love to meet women in all their forms, shapes and facets–hold a safe space to tap into their pure being. Lighting fires, sharing joy and beauty. It is a tremendous inspiration and an important part of my healing journey in making peace with the woman (and also the little girl) inside me.

Photographing a pregnant woman is always a very intimate and special encounter. It's like diving into the aspects of wholeness. A life within a life–a reminder that everything is already within me. Even though I haven't given birth to a child yet, I feel the maternal qualities unfolding more and more inside of me. For me, recognizing the aspect of the inner mother in oneself means taking responsibility for exactly that: oneself.

It seemed easy to look outside for something to fill my inside. It was even easier to blame everything else (but me) for my suffering. Innerly hoping that someone or something will grab my hand and show me how the world works. Fill what I lack.. I felt lost. I heard the call, but I simply could not recognize where it was coming from. I tried. It did not work. Many years, journeys, relationships. Therefore many experiences and many attempts to escape. Where did it lead me? Always back to me. Always back to the same place; and whenever something didn't work I tried to escape; start over; again and again... You can move your body into new environments, new jobs, new people, but the unresolved inner conflict always tags along.. always follows.

The moment I recognized myself in the loop, I understood, that I was looking for nothing but myself–the me that I simply couldn't see. I was realizing/experiencing that everything I was looking for was already inside of me.

So, I decided to take responsibility for myself.. For my needs, my desires. Also, my pain, sadness and suppressed emotions. I took my inner child by the hand and embraced myself. If you don't do it, no one will. Do you understand that? I slowed down, took time to give myself space in order to open and to listen. Allowed myself to feel what had not been felt/heard before. Embracing myself simply for what I am–with all my sensitiveness, messiness, and all that uncertainty.

It needs a lot of patience and courage and curiosity. And above all, the openness to let go of anything that does not serve your higher purpose–making space for what you really want. It is a constant adjustment. Recognizing, unlearning, and then rediscovering. Holding the space wisely while meeting every situation with new eyes and an open heart. SA TA NA MA (Infinity, life, death, rebirth). It is a recurring circle. Being a child, being a mother is in every moment. In each of us. Always.

A pregnant woman symbolizes the bodily experience of that inner cradling. A reflection of me/us as a human being, carrying the child within. How powerful is that? We get a symbol–a real picture in the natural flow of life–that reminds us of our wholeness. The power and preciousness of our bodies. How beautiful it is to know, that this glory is nowhere else, but inside of you. XX, K

16 JUNE 2021
EXHIBITION
Me and some other super talented photographers exhibit at AFTER THE FALL / 48hrs Neukölln.
FotoKlub Kollektiv
SILBERSTEINSTRASSE 133
VERNISSAGE
18 06 21
19:00–23:45
COME ALONG!
click
21 MAY 2021
THE GLORY IS IN YOU
/ shooting with pure SARAH
02 MAY 2021
ON TRUTH RELATIONSHIPS
I have been thinking a lot about the purpose of relationships in the last few days – The state of being connected. To allow someone to enter your space. To open up, layer by layer. Facing doubts, facing fears. Practicing communication and honesty. Having the courage to try – to risk everything to find everything. Perceiving true beauty while revealing our ugliness. Allowing our light to illuminate the dark corners and allowing the dark corners to give us depth. Uniting. Holding hands. Unearthing and healing deep wounds through each other's eyes. Allowing someone to see you as a whole. Completely. Taking off masks to gain new experiences together and letting old stuff run out of us. Creating first times together. Experiencing the self through and with each other.. Or how Ram Dass once said: Helping us to awaken, by sharing our truth with each other – Sometimes it may be difficult, but that is the work we have to do on ourselves.
XX, K
(
dear klaude
)
27 APRIL 2021
SUGARLISTS

A PLAYLIST
THE PLEASURE OF SOWING THE
SEEDS OF YOUR HARVEST
PLAY
21 APRIL 202
A self-portrait series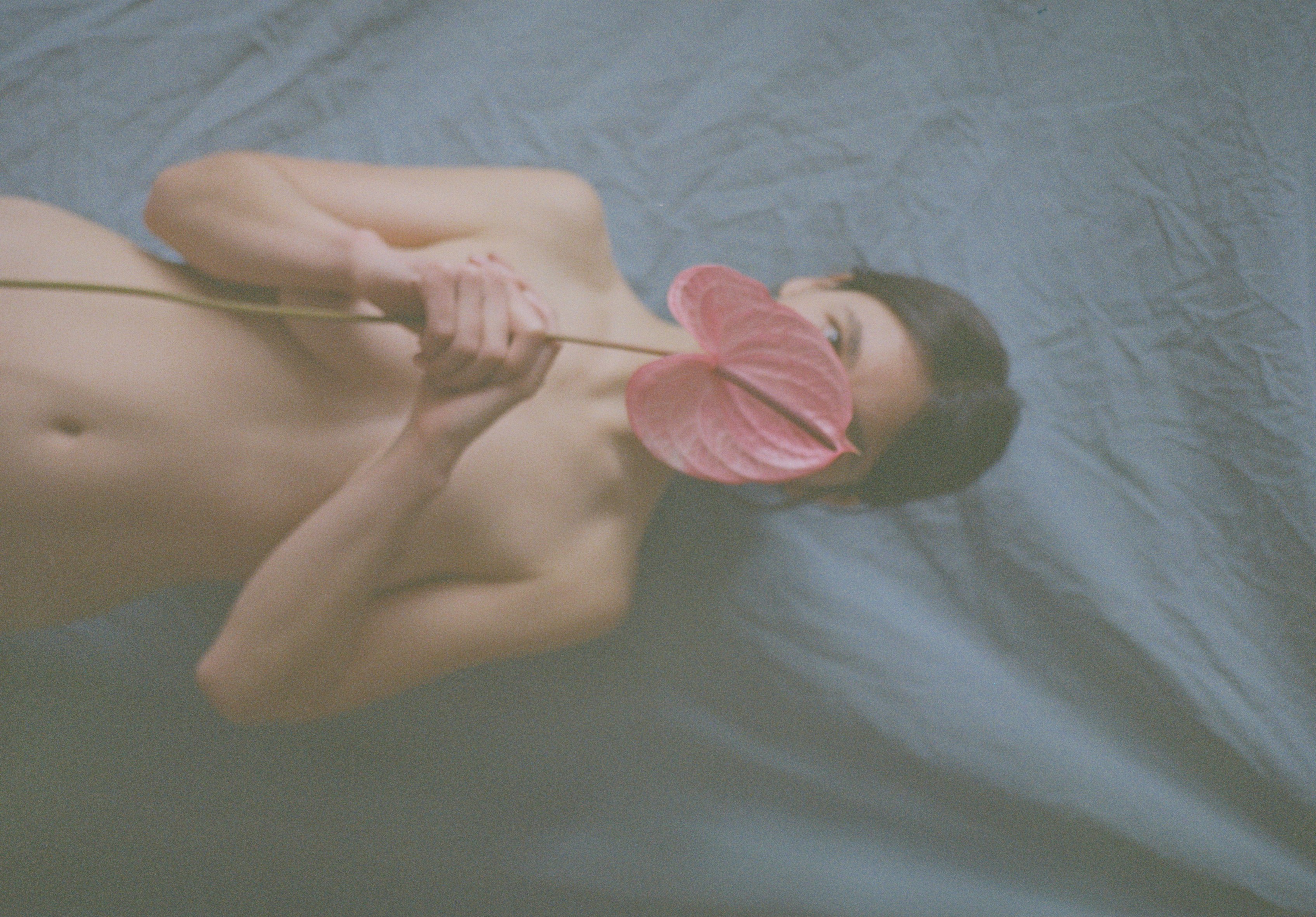 THE TEMPLE ON WHICH YOU ARE RESIDING WHILE YOU'RE WORKING ON YOURSELF
soon more.
12 APRIL 2021
A SENSUOUS WORLD
HERE
11 APRIL 2021
SUGARLISTS
A PLAYLIST
A TRANSITION INTO THE BEAUTY
OF LITHER DAYS
PLAY
ARCHIVE
28 MARCH 2021
SUGARLIST
A PLAYLIST
ILLUMINATE THE SOURCE
OF YOUR BLISS
PLAY
30 FEB 2021
MIMI RITZLER
CLICK
27 FEB 2021
SUGARLISTS
A PLAYLIST
VANISH INTO THIN AIR

PLAY
27 DEC 2020

[ARCHIVE]
01 NOVEMBER 2020
NEW SERIES
GIRLS AND FLOWERS
click
01 OCTOBER 2020
MARTIN BALANCE
SHOOT W/
MARTIN BALANCE
25 AUG 2020
A VISUAL DIARY
UPDATE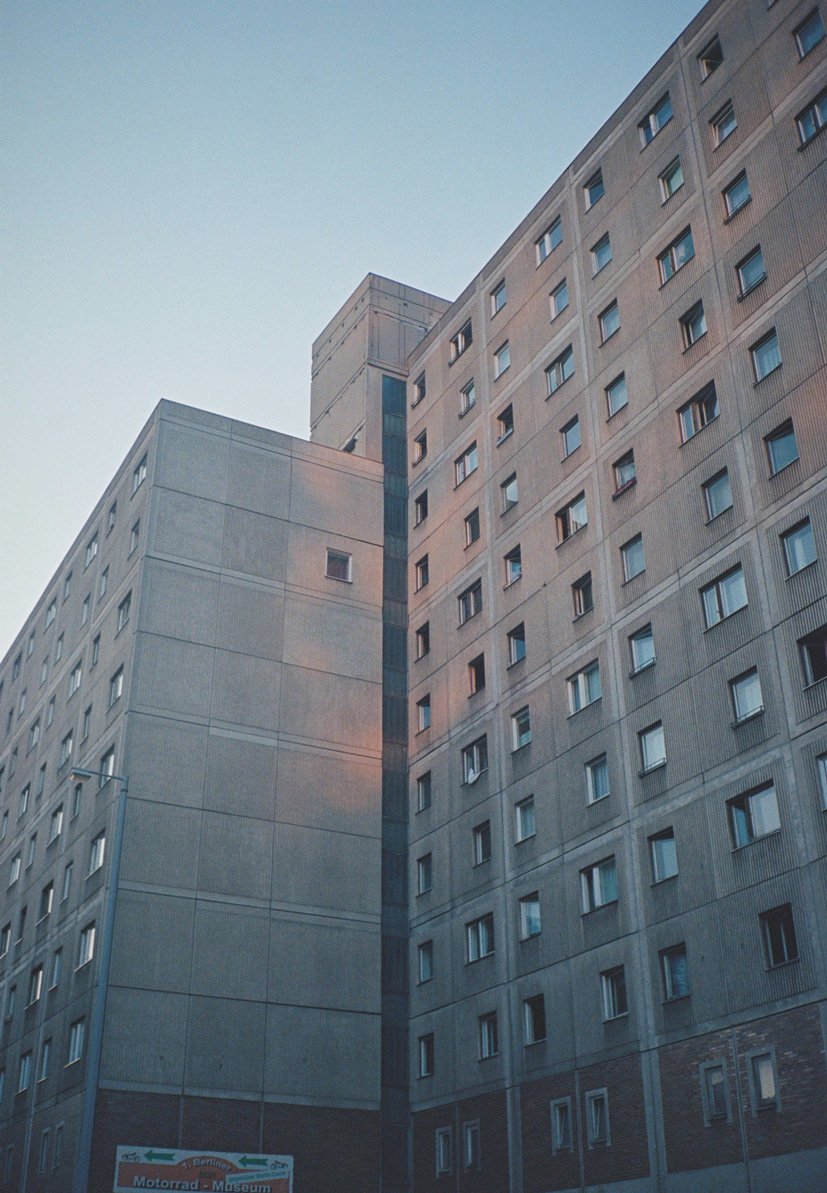 ︎︎︎
sugarintheair
15 JUNE 2020
NEW PROJECT
︎︎︎
Rebecca Malherbe
photoblog

SUGARINTHEAIR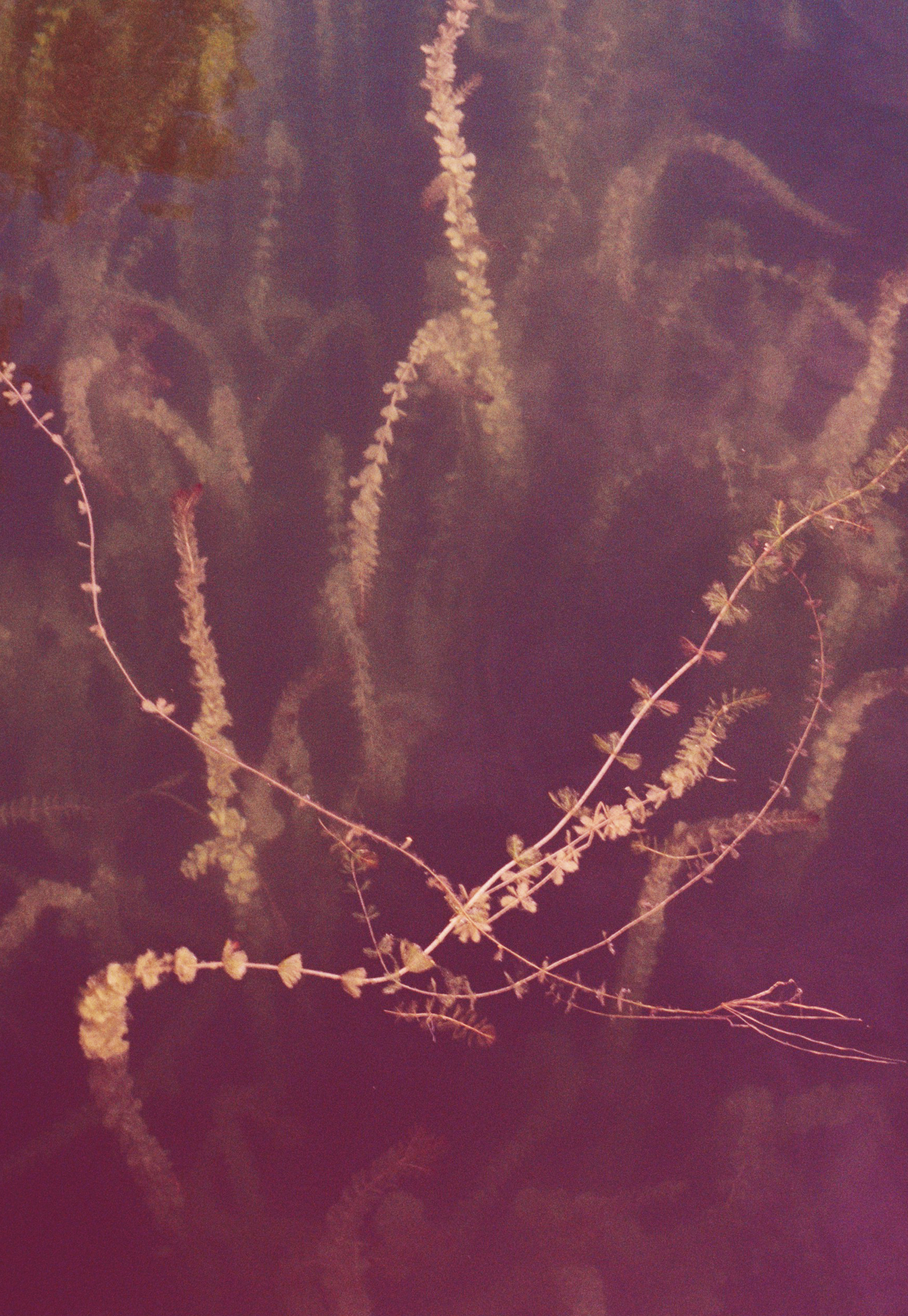 SWIMMING THROUGH THE INNER OCEAN
PHOTOGRAPHY is like an invisible thread that guides, supports, and carries me through the steps I go. Sometimes it's a short moment or a light, that I want to catch as an inspiration. Sometimes it's a thought I want to express or a memory I want to keep. A feeling I want to process — Each picture is like an inner mirror of my mind, my ideas, my mood, my perception, my aesthetics. A visualization of what surrounds me, moves me, what is inside of me.
︎
12 APRIL 2020
INSIDE OF YOU
I contributed to the Lula JAPAN issue 12 Spring/Summer 2020
P I C T U R E S A N D W O R D S

︎︎︎
IN-BETWEEN
"It makes me think of the clear, early morning sky. The moment, when the surface of everything around me gets bluish. Neither day nor night. This space in-between. A subtle gap of transition like a portal. Still air, slow movements. Long deep breaths. The sweet taste of new beginnings. Of change. It feels light and has an essence. Close and at the same time very far. Familiar and foreign, like something you have lost only to find it again. So intimate that it clouds the mind. So open that it's restrictive. Significant yet shallow depth. All-embracing. Fully present and difficult to grasp. Like air. Connects surface with profundity. Ethereal gentleness touches the untouched ground. FruWitful. Vulnerable and therefore strong and supportive. Where nonver- bal communication happens. Bathing in the light of opportunities. Observing. Transparent yet somehow opaque. Sometimes I welcome it, sometimes I fear it. And whatever it is, if it's dark or light, fear or pleasure, day or night — I guess, the most important thing to understand here is that it all comes from the same place: The sacred space in-between. It comes in waves and whether I can grasp it or not, it's there to guide and support me. Over and over again."
晴 れ た 早 朝 の 空 を 思 い 浮 か べ る 。 私 の 周りの すべ ての 表 面が青くなる瞬間。昼でも夜でもなく。空間の狭間。ポー タルのような移り変わりの微細なギャップ。静かな空気に、 ゆったりとした動き。長い深呼吸。新しい始まりや変化の 甘い味。それは軽く、本質を持つ。近くて同時にとても遠い。 まるで再びそれを見つけるためだけに失った何かのような、 なじみのある未知なもの。とても親密で、心を曇らせる。 制 限 が あ る か の よ う に 開 放 的 。 か な り 浅 く 、 深 くも あ り 、 寛大。明らかなのに、把握するのが難しい。空気のように。 表面を深層へと繋ぐ。優美な優しさが、触れられていない 地 面 に 触 れ る 。 実り 多 い 。 変 化 しや す い の で 、 強 力 で 協 力的。非言語的コミュニケーションが起こる空間。多くの 機会に恵まれていて、観察力が鋭い。透明でありながらな んとなく不透明。時には私はそれを歓迎し、時にはそれを 恐れる。 そして、それが何であれ、暗いか明るいか、恐怖か喜びか、 昼夜を問わず、私がここで理解する最も重要なことは、す べてが同じ場所から来るということ。それは、狭間にある 聖 なる 場 所 。 まるで 波 に 乗 ってい るようで 、 そ れ を つ か む ことができるかどうかに関わらず、私を導き、サポートす るために存在する。何度でも。
ドイツ・ベルリンを拠点とするマルチアーティスト兼ヨガイ ンストラクター。デザインや、アート、写真、そして精神 と実践の狭間の空間に関する作品を制作する
︎
LULA
26 MARCH 2020
RA MA DA SA HEALING MEDITATION
I warmly invite you to join a powerful 31 min kundalini healing meditation.

This mantra taps into the energies of the sun, moon, earth, and the infinite spirit to bring deep healing. It cuts across time and space so you can send healing energy to someone thousands of miles away. If this is calling you, join.


TONIGHT, 8pm (CET).
HERE
Let's spread the love!
( flyer a collaboration with wonderfull Ronja )
︎

06 FEBRUARY 2020
KUNDALINI YOGA
Teaching tomorrow Kundalini Yoga at Gelber Raum,
YY
.
07–02–20 / 05.30 pm
Come over !

22 FEBRUARY 2020
STUDIO KLAUDIA X MARTIN BALANCE
10 OCTOBER 2019
ON LETTING GO
THERE IS SOME SUGAR IN THE AIR
Three days ago I accidentally deleted my photoblog: 8 years of collected memories, pictures of my first journeys, of mama India, Mexico, Israel, NY.. Of crazy blurry times while living in the backyard of Katerholzig, celebrating each cell of life while connecting more and more with myself and nature. Daily life, nightlife, studio life, nature life. Pictures of long walked pathways. Pictures of all those beautiful things and people, beautiful friends and lovers I met. Captured short shots became alive through the lens, telling different stories depending on who is looking at them.. Storys that may just carry a whiff of the emotional explosion I sensed while looking at them. Arranged softly together to something that I called the mirror of myself. I have no idea if people ever looked at it (?), for me, it was a dialog with myself. It was my diary. Secret, but open. Each picture, heartily chosen, stand for a certain feeling that made me who l am today — While expressing myself and developing my very own way of looking at this beautiful gift called earth. It was Azar Kazimir (thank you!) who told me to share it and work on this project I called sugarintheair. Did I make a backup? Of course not. Did I learn something? Hell yeah! At first, seeing a blank page gave me a feeling of sickness, and then I simply laughed: Within a second, with one click all can be gone. Did you ever ask yourself: How can we ever try to hold onto something that is not permanent? How can we waste our precious energy trying to control anything that is guided by something higher than us? To whoever is guiding this ship: I bow and I am deeply thankful ~ All those things we are trying so hard to do (or to learn) are naturally within us and they will occur in the right place at the right time. As always. I guess, it is time to let go now.. Much love. XO, Klaudia #tusttheuniverse




16 JULY 2019
UNITY TRANSFORMATION
I am guiding a meditation at
"An Altar for Self Transformation"

Come over !
12 JUNE 2019
A creative synergy based on a friendship
>> When you know each other for quite a long time, you have been gone through various phases. Sometimes close to each other, sometimes alongside each other, but still with each other. Transformation happens through time — A process based on commitment. Growth happens through confrontation and love – A experience guided by trust. <<
Collaboration with my beloved
Irene Fernandez Arcas
MORE ︎ HERE
12 JUNE 2019
NEW FRAMES ARRIVED
Stay tuned!
( Object with Franziska Lutze for

SAILOR PENG

x SEEK )
27 Mai 2019
BLOG UPDATE
︎
CLICK
10 April 2019
KLAUDIA x MIMI RITZLER
Arranging the pictures I made for

Mimi Ritzler

's handmade jewelry.


03 July 2018
SAILOR PENG x SEEK
Preparing some objects for Sailor Peng set, with Franziska Lutze at

SEEK

.
COME OVER !

14 June 2018
BACK IN STUDIO
︎
FRAMES IN PROGRESS
( Art by my wonderful friend and all time favorite Irene Fernandez-Arcas )
01 March 2017
ON TRANSFORMATION
SOON MORE.
21 January 2017
studiokleh

new TABLEFRAMES
Just arrived.

︎
studiokleh
03 August 2016
CAFFEOMANZIA

Feel warmly invited to our Saturdays coffee table – with Johanna Ackva and me.

Today, 2–6 pm
passenger espresso
Oppelner Str. 45

15 August 2016
BLOG UPDATE

I took some photographs of a beautiful friends house outside Berlin, &

more

.
01 August 2016
BY THE LAKE

Preparing some set eye catchers for the By the Lake festival –
Save your ticket ︎

HERE

or tune in ︎

HERE

.
28 April 2016
LOLA LAMP
New lamp in progress for and with

llot llov

.
25 Mai 2017
EIN BLAUER DUNST

FINISSAGE TODAY, 6PM,
COME !
"...Und so wie der Wind beschloss alles Zarte mitzureißen, so lassen auch wir uns auf die Reise ein – Ein Bauchgefühl. Wir tun uns solidarisch zusammen, teilen bei Abendfrost den blauen Mantel und schöpfen so Verbundenheit. Auf engstem Raum konstruieren sich gemeinsame Motive. Eine innere Wandlung wird kreiert. Das Rundboot wird zur Quelle, dem Prozess, zur gemeinsamen Kraft. Mit dieser Erkenntnis, dem Bewusstsein blüht alles auf. Einklang klärt den Dunst, den Himmel und beruhigt das Meer. Der Wind streift ganz sanft die Haut. Wir sind bereit. Und schau: Die Leichtigkeit bringt nun das Land - Es ist ein Kreis, ein Frauenkreis, eine stille Phase des Rückzugs."
16 May 2016
EIN BLAUER DUNST
Exhibition
I exhibit some of my photographs at Kunsthalle am Hamburger Platz.
Opening this Wednesday from 6pm,
come !
More info ︎

HERE
30 February 2016
SZPARA LIGHT
MICHELBERGER ENLIGHTENMENT CO.
Szpara lights back in stock.
Read more ︎

HERE
21 May 2015
KATERMARKT x GLASHAUS
I organized a night flea market.
Come over!
TODAY, 6pm–2am.